In June 2022, Dalux released SiteWalk, a reality capture feature allowing users to create visual documentation by walking through the construction site with a 360° camera mounted on their helmet.
SiteWalk converts the 360° recordings into a series of photos connected to the walked path, resembling Google Street View, ready for all workers to check and use within minutes.
Read more about SiteWalk.
Industry leader Ferrovial is showing a great interest in SiteWalk, as the feature will help them free up time on their projects and work more efficiently onsite: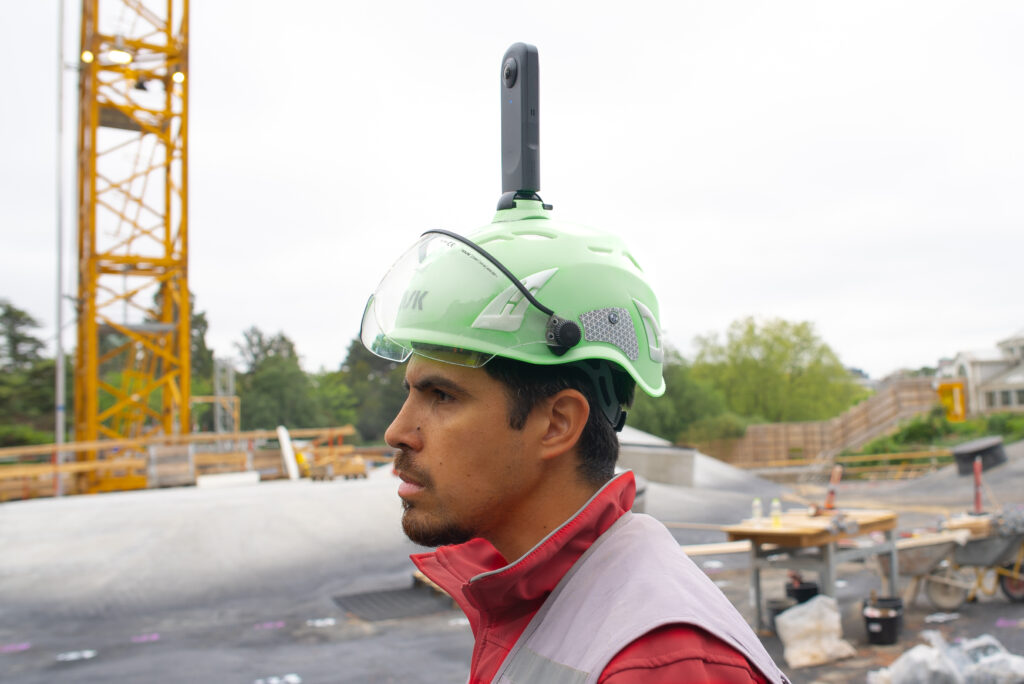 As part of Ferrovial's continuous digitalization journey, they stay curious about new tech releases – and choose the smartest solutions. Their digital tools need to be intuitive, user-friendly and easy to use along with other tools:
"Using SiteWalk in combination with the other features from Dalux is a great advantage. We can assign tasks and do registrations directly on the 360 capture which is automatically connected to the model via geolocation – all working seamlessly together in one app. This will definitely ensure more fluent workflows and improve the quality of our projects overall," explains Adolfo Gutiérrez Sánchez.
SiteWalk is available as a part of Dalux Field Pro.
About Ferrovial:
Ferrovial is one of the world's leading infrastructure operators and municipal services companies, with more than 63,070 employees. The company has global presence in 6 main markets.